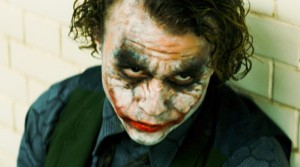 Oh, before I get onto a cynical spin, I would like to say I was pleased that just about everyone stayed so safe.  Being an ex-NQ guy myself (Cairns and Townsville), Ive seen the mixture of panic and apathy the public presents when a Cyclone looms. It looks like the North Queenslanders may have paid attention to the cyclone preparation.
Now, on to the real cynicism 😉
It's all rather self serving. Ie.  If the government and the media have exaggerated the danger presented to start with, then after the threat passes we find less damage and problems than they told us would occur, people will automatically assume that they did an excellent job and that's kept people safe.  When in reality there was less danger to start with…
I thought I'd check off all the usual stuff that happens after a cyclone (some mentioned in a previous post):
Other things that always happen after a cyclone, that I didn't put in the post (they are so obvious it's probably not worth mentioning, but I will just for completeness 😛
You'd think by now they would be pretty well versed in how to respond to a disaster in North Queensland by now, especially after Cyclone Tracy, Cyclone Larry, and many others.  But, I have a friend who has registered to volunteer with the cleanup etc, but as yet none of the organisations (he registered with multiple) have not called him back, even just to tell him whats going on, let alone to tell him to head to North Queensland to clean up after Cyclone Yasi.
Maybe someone should point out to Gillard and team that they could probably set up a template in their preferred word processor software?  😉