About Light Adjusting Wallpaper Changer (LAWC)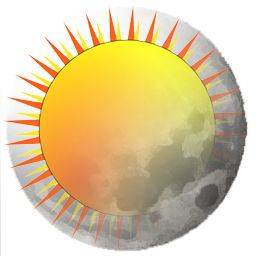 This is a FREE handy tool which will allow you to change your wallpaper images, not only just at random, but it will also adjust the images for a Day / Night cycle which can be set to any time of the day. LAWC stores the library of pictures catalogued from user selected folders, and will select randomly from those images.
It also supports multi-monitors, showing different images on each screen, as well as many more features (See below).
Time Lapse Demo

Download

Latest Version 0.9.0.6 Beta
Download LAWC Now!  🙂

Please support this app, and my time, by donating whatever $ you can spare.  I would like to keep LAWC Ad and annoyance free. Donated So Far: $10
Notes:
There are bugs (see the Current Bug list below).
If you have any questions or (constructive!) thoughts, or find any problems, please let me know in the comments.
Some features listed below will depend on the settings you choose.  Eg. if you pick non sky toned colours for the Dark and Light times, you may not get any improvement in assisting with sleep issues.  It also may vary from person to person.
Features
May assist with sleeping issues (adjust colour and brightness of images to match sleep patterns)
May improve alertness
Catalogues folders in different locations
Detects average image brightness and allows you to filter out brighter and darker pictures
Filter out small images
Can adjust the background colours based on the times specified
Sets different images on each screen / monitor (Multi-Monitor support)
Enable / disable images on individual screens
Automatically adjusts the image sizes to suit each screen / monitor
Attract less bugs to your screens at night
Manage images (remove, rename)
Adjust Toolbar / Window border colours based on the times specified
Change Wallpaper with global shortcut CTRL + ALT + C
Requirements
Windows 7/8, 32 or 64 Bit

.NET Framework 4.5 (Note: The installer will prompt you to download the framework if it is not already installed)
Minimum 15mb Ram (Approx 60mb Ram for 25,000 images)
Minimum 6mb Disk space (approx 16mb Disk space for the data for 25,000 images)
Any modern processor (depends on how many images you want to have in the database as to how slow it will be!)
Possible Enhancements
Let me know in the comments below which features you are most interested in (these or any others you might have):
Better error handling – Reporting errors
Web cam light detector
Check data availability of sunrise and sunset times
Multiple time changes beyond dark / light
Adjust image settings during the light stage
Interface to fade nicely from dark to light and light to dark
Randomize / fuzzy time? Any point?
Showing same picture on all screens
NSFW category on folders – only show during suggested light phase
Theme / Group folders together
Improve Settings screen layout
Articles / References
This is some of the info that helped inspire some of the features in LAWC:
Current Bugs
Untested on different versions of Windows 7/8 (ie. Aero vs Non Aero, etc)
Percentage drift on the image scale percent changes and when changing scaling type after a load / save of settings or an app restart
wizard doesn't work properly if being re-run after settings have been created
Enabled / Disabled folder entries are not coloured correctly on redrawing the list
Interface can take a few seconds to draw with long lists of images on start-up and after restoring from minimize
Error Handling is rudimentary – error log file
Displays incorrectly when the default windows text size is changed from 100%
Recent Improvements
2014-08-13  Version  0.9.0.5
Bug fixes and clean ups
Added checking folders on start-up
Added Reset Settings option
Tips
To open (and delete, rotate, etc) an image currently displayed on your wallpaper, right click on the sample / preview image in the bottom right hand corner of the main screen, and pick the screen that has the image you are interested in, then the image should open in your default program (eg. Picture Viewer).
You can enable / disable showing of images on particular screens / monitors under Settings – Screens tab – then selecting the screens that will show wallpaper images
Frequently Asked Questions (FAQs)
None: Please feel free to ask questions in the comments area below